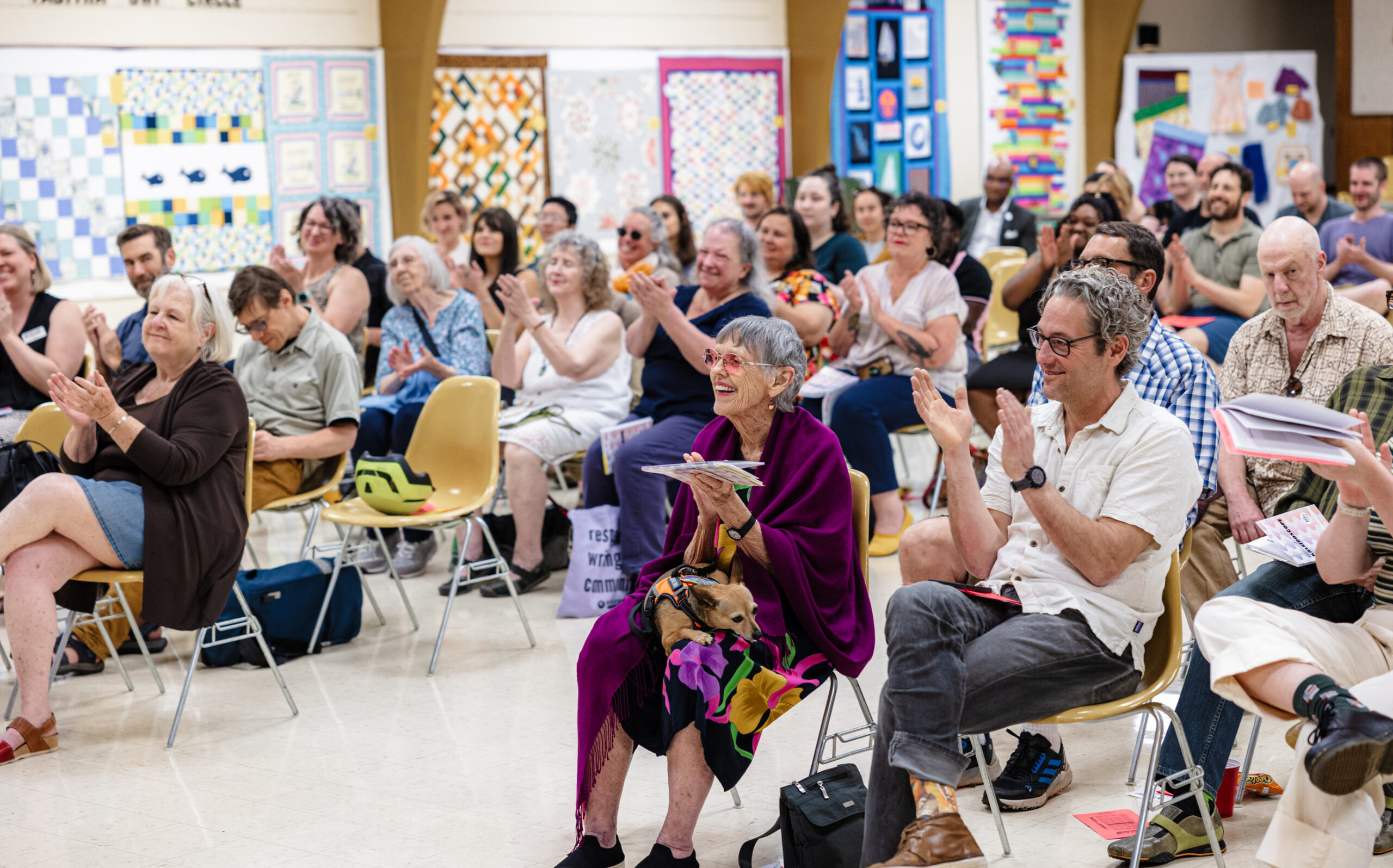 Ways to Give
Donate At Any Level
Whether you would like to make a monthly or one-time donation, donate for your birthday, set up an employer match, or create a bequest there are many ways to give to help change lives through the power of writing! Pledge to change lives through the power of writing today!
---
You're Invited to Join Inkwell
Inkwell is Write Around Portland's group of sustaining donors who believe in respect, writing and community. Inkwell members contribute monthly to provide a base of support that sustains our free programming, reduces fundraising costs, and allows us to plan for the future.
Why Inkwell?
Write Around Portland makes me proud to live in this city. As an Inkwell donor, I know that every month I am making a gift that supports what I love about Portland.

– Alex, Inkwell member since 2016
Inkwell makes contributing easy! Even when I can't make it to events or to volunteer; I know I am still supporting this organization I care so much about.

– Matt Blair, Inkwell member since 2010
Inkwell members are the heart beat sustaining Write Around Portland's mission. Their sustained giving provide a consistent base of monthly support, that positively impacts our planning, budgeting and keeps our programming free and accessible for all in our community.

– Lisa Pearlstein, Write Around Portland Board Chair
Join Inkwell at any monthly giving level, and you'll receive our Inkwell exclusive Write Around Portland tote bag + access to Inkwell member perks and events
Join Inkwell at $20 per month or more and you'll also receive our special anniversary postcard pack with 20 postcards featuring writers from our past 20 years
---
Volunteer
Our dedicated volunteers make our workshops, readings and books possible. Learn More.
---
Intern
Our internship program is back in 2023!
Applications for Summer 2023 internships are now closed. We will reopen internship applications for Fall 2023 in August. For more information, please email egeier@writearound.org.
---
Hold a Journal Drive
When someone joins us for a workshop, we give them their very own journal. Providing a donated journal to every participant conveys that our community truly does value their stories and their lives. We are honored to hold journal drives in partnership with Portland area businesses, schools and places of worship.
A journal drive is like a food drive. We provide a collection box, signs, sample announcements and anything else that would make it easy for you to host a journal drive.
Call 503-796-9224 or contact us to learn more about hosting a journal drive.
If you would like to help by personally donating a journal, you can drop it off at our office.
---
Host a Party
Workshop participants are eager to share their stories with new audiences. We are happy to host a reading or writing workshop in your home to introduce your friends and family to Write Around Portland. A house party and reading is a great way to change lives through the power of writing.
There are other ways to help raise funds for Write Around Portland, too. For more info, call 503.796.9224.