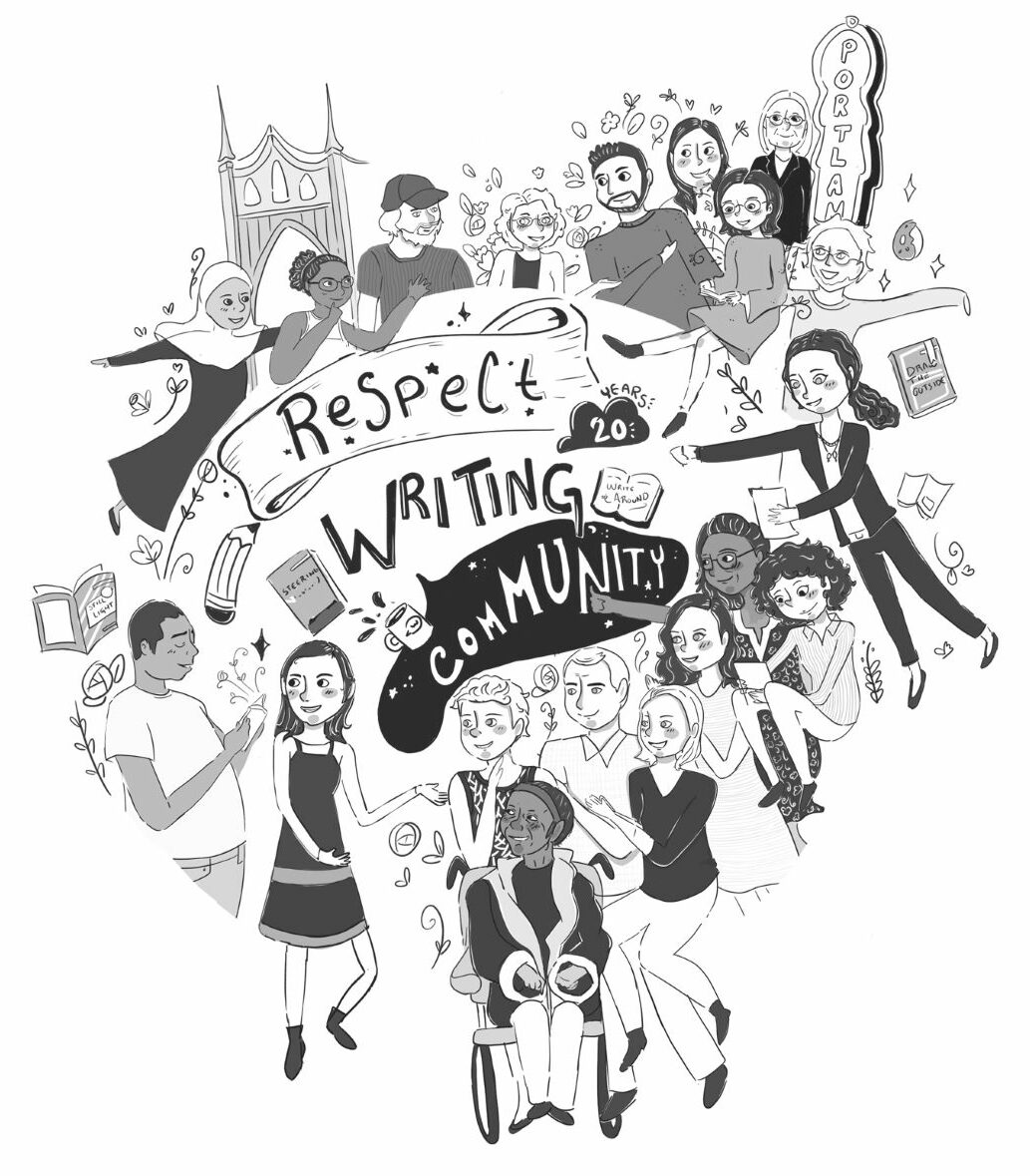 Dear Friends,
Thank you for writing with us during an unusual and difficult year. Looking back on 2020, we see how we've improvised and adapted and the ways we've worked to stay connected with loved ones and our community. Our online writing workshops have been one of these ways, and we've done a lot of important writing together and connecting here. We'd like to celebrate that with you!
To close out 2020 with a showcase of respect, writing and community, we invite you to submit one piece of writing—or an excerpt of a piece—to be shared out on Write Around Portland's website, social media channels or in our December e-newsletter that responds to one of the following prompts:
In this moment…
This past year…
Some Guidelines:
We'll need your permission to share your work. Please download and fill out our Publicity Release Form and email it to us along with your writing submission. (Please note that you'll need at least Adobe Reader to sign this form. You can download Adobe Reader for free here. If you're having trouble accessing this form, please contact us at info@writearound.org or call 503-796-9224.) 
Suggested word count is 250, but shorter or longer pieces will also be accepted. We may excerpt your piece; only minor edits for grammar, spelling and punctuation will be made.
Please email your submission and Publicity Release Form to info@writearound.org with "Writing Submission" in the subject line by end of day November 30, 2020. Unfortunately, we are not able to receive your submission by mail or in person at this time. 
Thank you again for writing with us this year! Wishing you and yours much peace this season.
With warmth,

Jenny, Sarah and Emily
The Write Around Portland Program Team