Our spring season of writing is underway
Did you know that planning for our current workshop season began last year?
Program Director Sarah Weller works with area nonprofits to learn about the people they serve, the needs of their community, and determine how creative writing might help.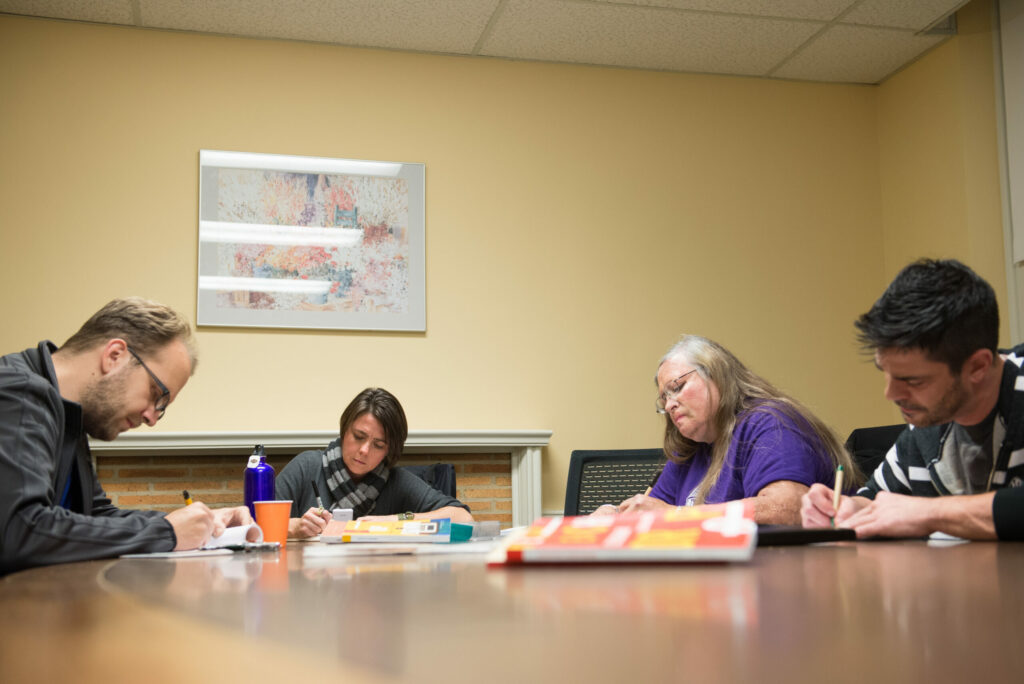 Why do we partner with nonprofits, schools, correctional facilities and other agencies? Because we want to make creative writing convenient and centered where people already live or receive services. (Especially because our workshops are 8-10 weeks long!)
Then, Sarah works with their staff to develop a customized creative writing curriculum that will operate during one of our workshop seasons – spring or fall.
All of this advanced prep work comes together when our program team matches a facilitator with one of the participating agencies to bring the Write Around workshop model to life in their community!
Here is a list of our past and current partners. Do you know a nonprofit agency that might want to bring in a Write Around Portland workshop? Connect them directly with Sarah at sweller@writearound.org or fill out our Partner Interest Form and we'll be in touch!