 Workshops
Write Around Portland provides high-quality, participant-centered creative writing workshops for all:
AGENCY WORKSHOPS
We hold free writing workshops for adults and youth in nonprofits, hospitals, schools, treatment centers, correctional facilities, homeless shelters, low income housing residences and other social service agencies. To ensure everyone has access to writing in community, we provide journals, pens, bus tickets, childcare and snacks for participants in these workshops.
Our workshops for nonprofits typically run for ten weeks, two hours per week.
The workshop curriculum focuses on experiential learning, generating new writing, and building on the writers' strengths. Workshop participants write stories, poems, memoirs, letters and essays while experimenting with imagery, character development, dialogue and early-draft revision. To build community through writing, our workshops are facilitated by extensively-trained volunteers who write and share alongside participants through a series of freewrites and positive, strength-based feedback.
Check out our spring 2023 agency partners here.
Check out a list of previous agency partners.
Interested in bringing a workshop to your organization?
Call 503.796.9224, email Sarah at sweller@writearound.org,  or fill out our contact form.
Interested in joining an agency workshop? Fill out our participant info form.
Write with us!
Proceeds from the programs below help support Write Around Portland's free agency workshops hosted in nonprofits, low-income housing communities, correctional facilities, hospitals, schools, treatment centers and other social service agencies.
---
BIPOC Workshops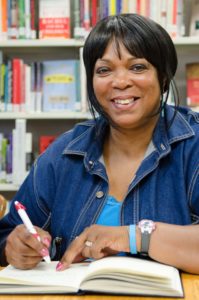 I love being witnessed, and I absolutely love witnessing the words of everyone else in the group. It's our own kind of magic."

—BIPOC Online Workshop Participant
For people who identify as Black, Indigenous or People of Color (BIPOC).
2nd & 4th Friday of every month
4:00 – 5:30 pm PST
Free

Workshops are held via Zoom
Pre-registration is required. Registration opens the 1st of the month every month and closes when filled or at 12:00 n the day before the workshop.
Click here for more workshop details
---

Freewrite
Single Workshops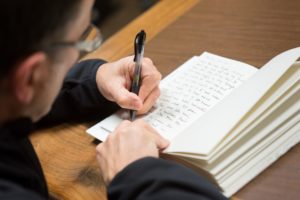 This writing workshop was just what I needed in this time of isolation…[It] truly allowed me to be 'in community' again.

—Online Workshop Participant
Open to all!
Writing is often thought of as something done in isolation, but we know there is immense power when writing is done in community. Join us for 90 minutes of creativity and community-building, with generative writing exercises, sharing, and strengths-based feedback. Our workshop model, refined over 23 years, is proven for people of all writing levels: from the budding writer to the published author.
2nd Thursday of the month, 11:00 am – 12:30pm PST
4th Tuesday of the month, 4:00 – 5:30pm PST
Sliding Scale: $5 – $50*

Workshops are held via Zoom
Pre-registration is required.
*We have a limited number of free spots available in each Freewrite workshop for people experiencing financial hardship. Email Sarah at sweller@writearound.org to reserve a spot.
---

Prompt
Workshop Series

If you're in a rut, Prompt will get you out. If you're lacking confidence in your writing, it will build you up. And if you don't think you have a unique voice, it will prove you wrong!"

 —Past Prompt participant
Looking for accountability and new writer friends? Our popular Prompt workshop series is back with a virtual 8-week series to get your pen moving. Do you have a family story you've been wanting to tell? Are you wondering if your family's stories are interesting to a broader audience? Get signed up here!
Our next Prompt workshop series begins April 25! 

The theme will be Family Stories & Biographies
Tuesday Evenings, 7:00 – 8:30 PM


8 

Sessions starting April 25
Sliding Scale: $195-$395*
Workshops are held via Zoom

 
Find out more about Prompt here!
Register for Prompt here.
*We have a limited number of free or low-cost spots available for people experiencing financial hardship. Email Leah at prompt@writearound.org to sign up for our waitlist.
---


Workplace Roundtables
Single Workshops
Bring creative writing into your workplace! Write Around Portland's acclaimed model works incredibly well for teams. For years, we have been proud to offer companies and organizations access to writing in community. From building trust to facilitating belonging and inclusion, our workshop model is flexible enough to accommodate many different outcomes in the workplace.
Planned around your team's schedule
2-hour session; can accommodate any size team
Roundtables start at $1,000*
Held virtually or in-person
Find out more about Workplace Roundtables
here
!
Ready to get started? Contact Chris at cmcdonald@writearound.org.
*Nonprofits receive 25% off and Write Around Portland agency partners (who've held a workshop in the last 5 years) receive 50% off!