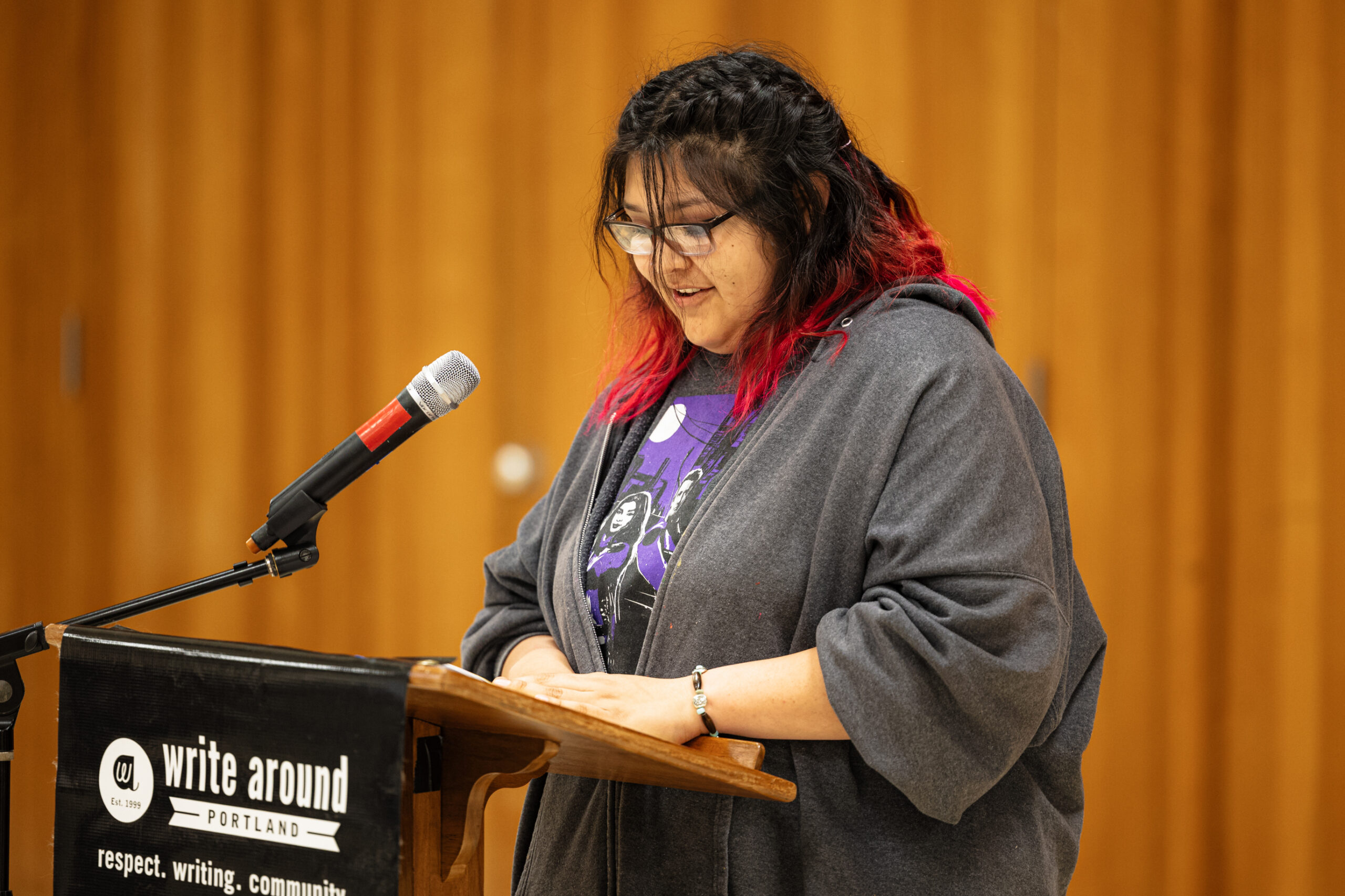 Resonate
A BIPOC Writing Circle
Join a community of BIPOC (Black, Indigenous, and People of Color) writers and listeners — all for FREE!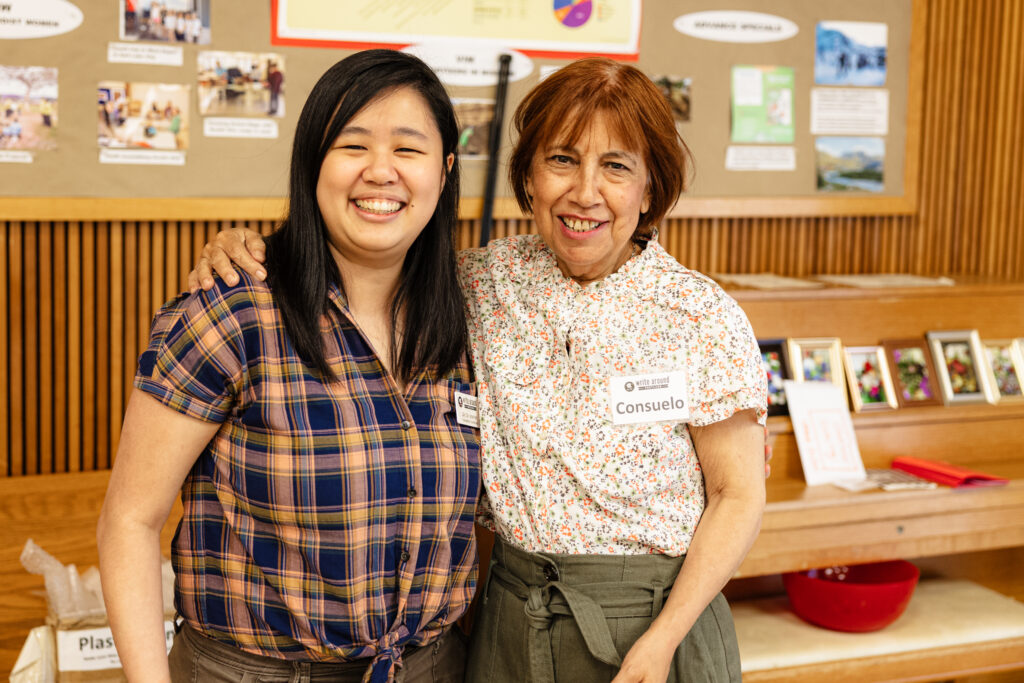 Try something new
No writing experience required! Led by a Write Around Portland volunteer facilitator of color, Resonate consists of writing, sharing, and giving strengths-based feedback to each other. (Sharing is optional!)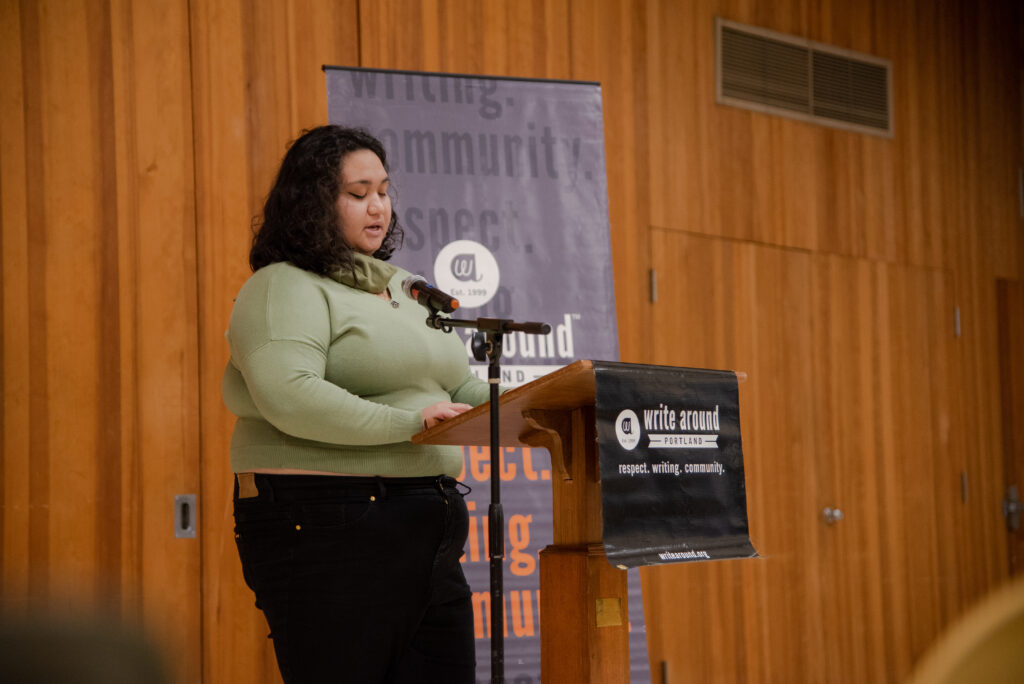 Find your Community
Resonate sessions give plenty of opportunity to listen to others' stories. Many folks return week after week for a space to unwind and decompress. Resonate is an opportunity to build genuine ties and connection within our community of color.
Registration
Led by a Write Around Portland facilitator of color, Resonate consists of writing, sharing, and giving strengths-based feedback to each other. No preparation or experience in writing is required! Resonate is a great way to unlock your creativity, build or maintain a writing practice, and get some writing done!
* Please note that this program is reserved exclusively for Black, Indigenous, and People of Color. If you're looking for a space to write and do not identify as BIPOC, all writers are invited to join us at Freewrite or Prompt!
Virtual Workshop Registration
2nd & 4th Fridays of each month
4:00 – 5:30 PM PST
Offered virtually on Zoom
In-Person Workshop Registration
Sunday, December 10 – Facilitated by Lilly Do – REGISTRATION FULL – Join the waitlist.
1:00 – 3:00 PM
Hosted at Alder Commons (4212 NE Prescott St.)
---
What You'll Get
Newfound Confidence
Write Around Portland's strengths-focused model ensures you'll walk away knowing your strengths as a writer.
New Connections
Connect with BIPOC writers and lovers of the written word for encouragement and guidance.
Supportive Space
Show up as you are and take your writing in different directions. We're here to share in moments of play, experimentation, and joy!
Who Is Resonate For?
Those who identify as Black, Indigenous, and People of Color
Write Around's model is carefully designed to meet every writer where they're at.
Newbies
Curious about writing? Want to do more of it? Write Around's generative model is a perfect way to dip your toe in!
Working Writers
Our model is easily adaptable to the production of new work based on your existing project or idea.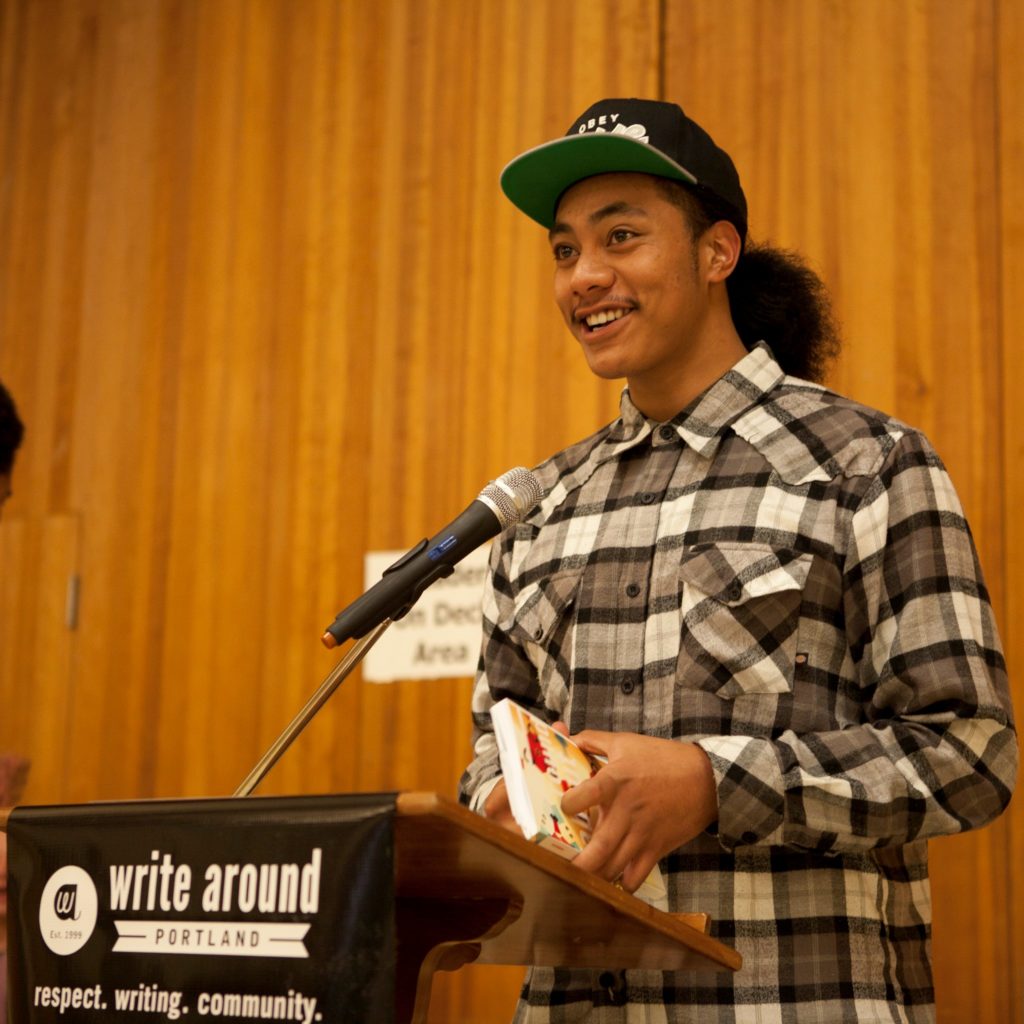 Frequently Asked Questions
I wouldn't call myself a writer. is this for me?
Yes! You don't need any prior knowledge or have prepared anything to join a Resonate workshop. You'll do all of your writing within the session.
I'm an experienced Writer. Would I get anything out of this?
Yes! We believe all writers need support, encouragement, accountability, and community. Resonate is especially designed to appeal to writers at all stages of experience. It's simply about getting words on a page and providing encouragement to others. Everyone can get something out of it!
I don't identify as person of color. Can i still join?
This specific program is reserved as a safe space for BIPOC folks. However, everyone is invited to join us in Freewrite or Prompt!
Will I have to write about identity?
Absolutely not! Resonate is open to any kind of writing you'd like to do.
How much does it cost?
Resonate is always FREE!
Didn't find your answer?
Contact us or call 503-796-9224
---
Registration