Change is in the air. We are excited to welcome two new positions to help us achieve our mission of respect, writing, and community even more profoundly. Lilly Do is our new Operations Coordinator, holding many of the tasks that keep Write Around functioning on the daily – to be honest, we're not quite sure how we were getting along without her. Leah Middleton-Aviles is our Development and Engagement Coordinator, who will be working with our Development Manager, Will Preston, to ensure that the organization continues to grow. Leah will also be focusing on expanding and deepening Write Around's community connections, aka get ready to see more of us on your social media feed!
As we open back up to in-person programming and volunteer support, we are lucky to have Elisabeth Geier as Interim Program Coordinator. She's played an integral role in our anthology production and will be supporting our volunteer program through the end of this year (until we can bring on a new Executive Director and Volunteer Manager.) We hope you get to meet all of our staff soon – come say "hi" at our next reading!
We would also like to extend or best wishes and gratitude for our Program Assistant, Allie Molen. She stepped up to a plethora of essential tasks during "a very crunchy time" (as Sarah would say) as we navigated the pandemic and staff parental leaves. One of the things we appreciate about Allie is how she holds space for the intersection between natural resource protection and creative expression. She will be pouring her big-heart energy into to an environmental nonprofit and she will be missed!
To learn more about our team members, you can read their bios below: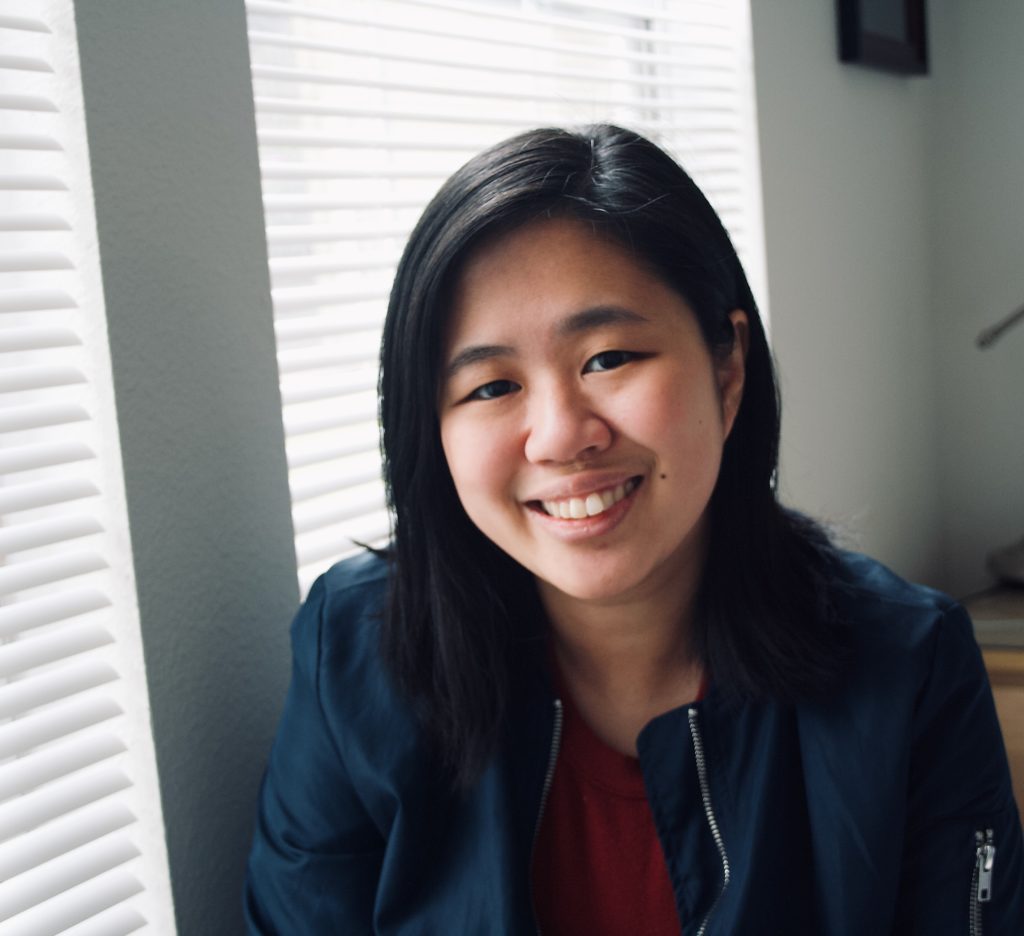 Lilly Do joined the Write Around Portland staff in May 2022 after volunteering as a workshop facilitator for over 2 years. She brings over 7 years of administrative experience and 8 years teaching English Composition in higher education. When she isn't facilitating workshops, Lilly spends her time engaging in the BIPOC, AAPI, and queer and trans communities around Portland. As a novice gardener, you can find Lilly outside deciding whether something is considered a weed or supposed to be there. Lilly earned her Master of Arts in English from Eastern New Mexico University.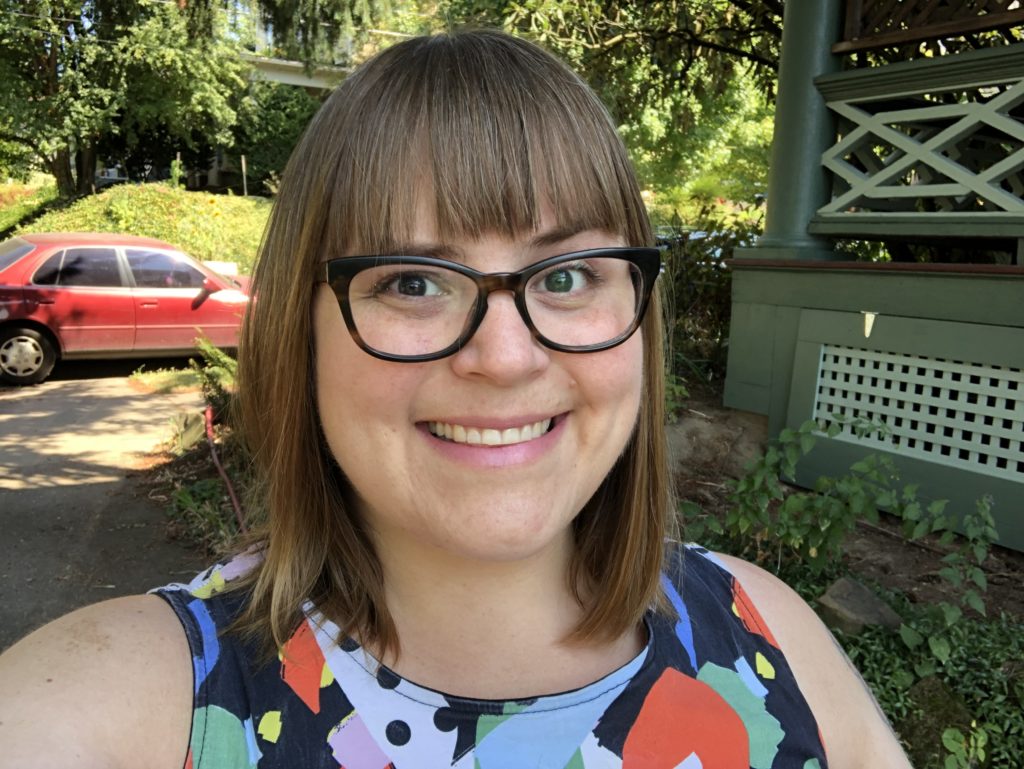 Elisabeth Geier has been a volunteer facilitator with Write Around Portland since 2015 and joined the staff as Interim Program Coordinator in April 2022. She brings 10 years of experience in program and development support for Portland-area nonprofit organizations, and a lifetime commitment to creative expression and community. Elisabeth holds an MFA in Creative Writing from the University of Montana and a BFA in Writing, Literature, and Publishing from Emerson College.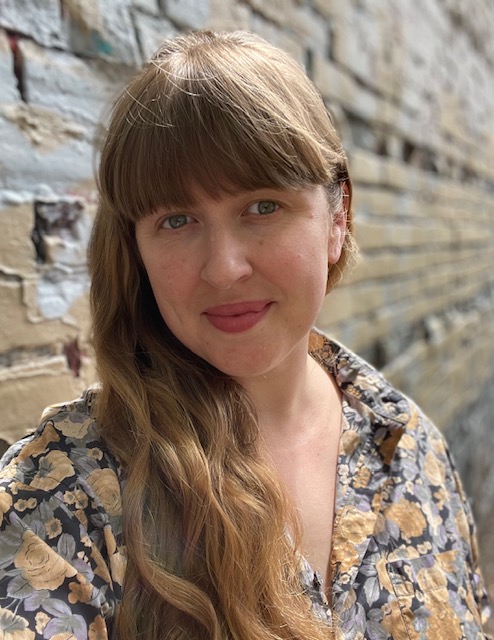 Leah Middleton-Aviles (pronounced Lay-uh) was introduced to Write Around Portland while earning her BA in English Literature and Writing at Marylhurst University. She was office intern in Spring 2016 and has been a workshop facilitator at Whitewood Gardens and Unity Behavioral Health. Focusing on poetry, memoir and personal essays, her own writing circles themes such as motherhood, mental health, the body, and queerness. A lifelong resident of the Pacific Northwest, she enjoys thrift shopping, summer days by the river, pizza and game nights with friends, making her kids and spouse laugh, singing loudly in the car, and pondering how to use her Scorpio superpowers for good.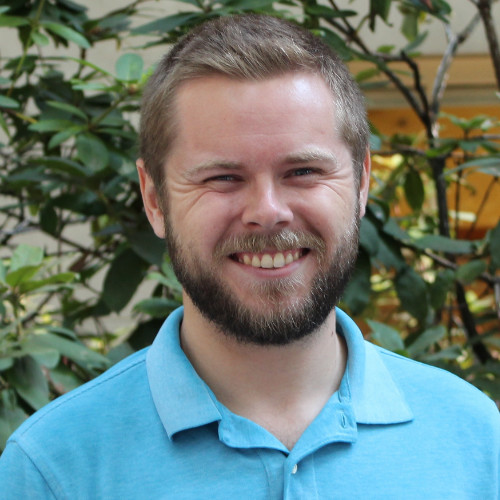 Will Preston joined the Write Around Portland staff in February 2022, bringing eight years of development and communications experience and a lifelong passion for the power of storytelling. He previously served as the Communications Manager at the Oregon Energy Fund, where he oversaw the creation of all print and digital fundraising material, grew individual donor and foundation support, and successfully honed a new voice and visual appearance for the organization after a total rebrand and name change. A resident of the Pacific Northwest for nearly 15 years, Will holds an MFA in Creative Writing from the University of British Columbia and enjoys exploring the Portland food scene, reading too many books at once, and cuddling with his cat, Captain.
Finally, we would like to acknowledge that long-time staff member Sarah Weller has been named Interim Program Director and she continues to be incredible wealth of knowledge, a constant cheerleader, and a true pillar of the Write Around team as we make these big changes!  Sarah, we appreciate you!