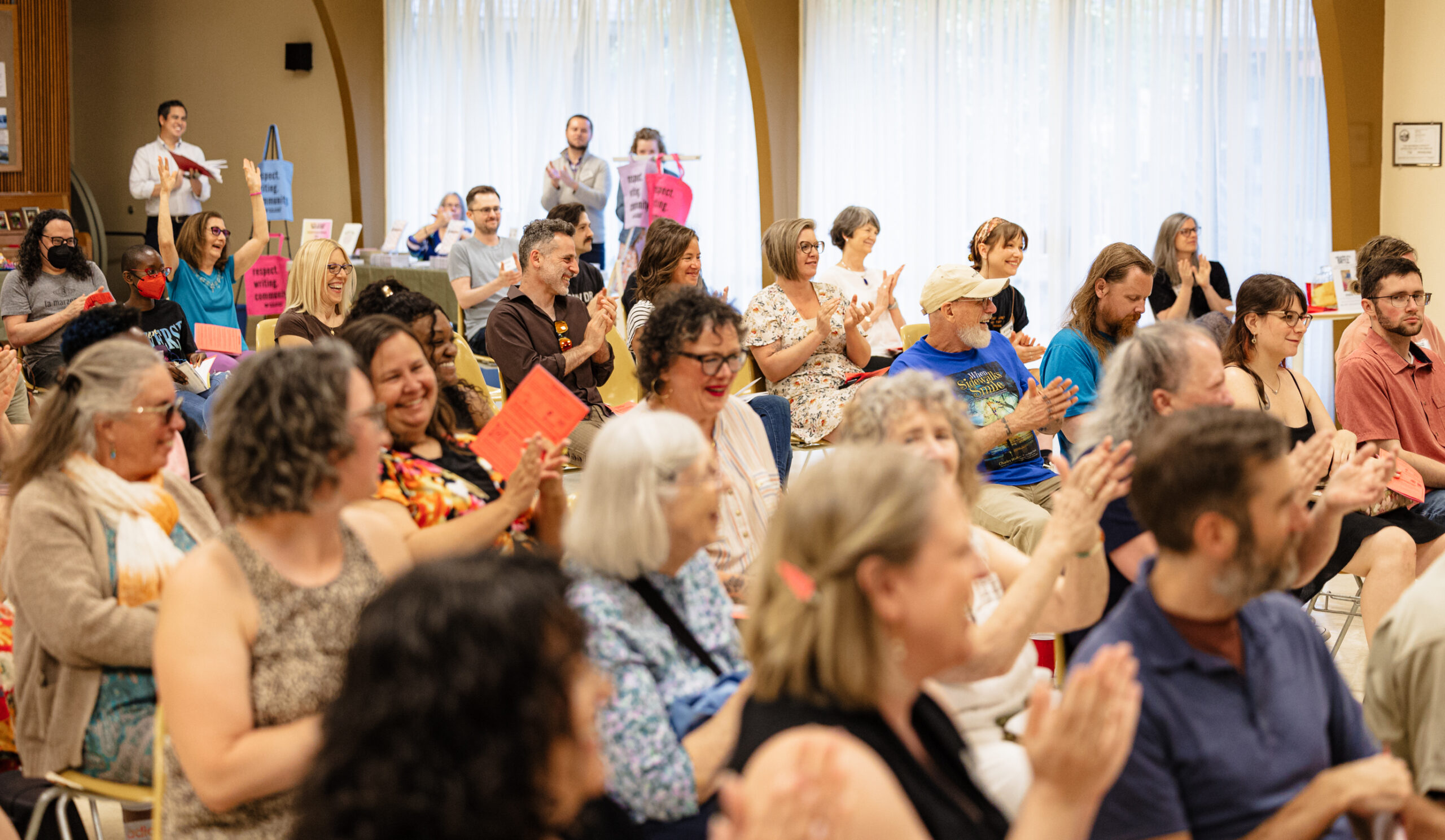 Winter Reading & Book Release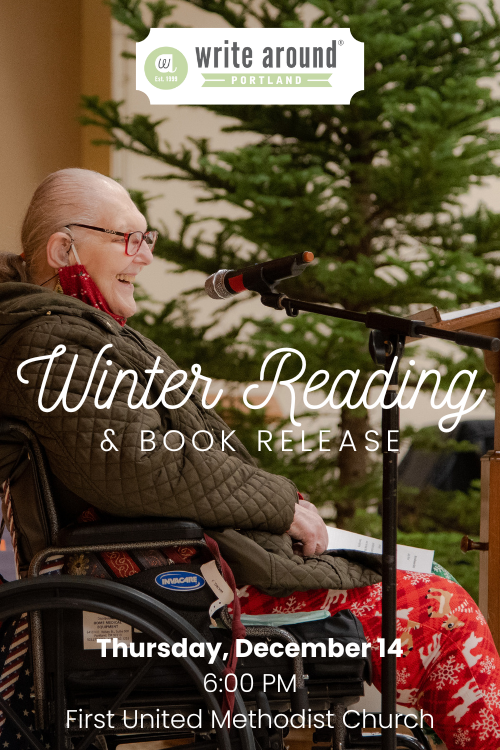 Thursday, December 14
6:00 PM Doors | 6:30 PM Program
First United Methodist Church (1838 SW Jefferson St. Portland, OR 97201)
Free and open to all! RSVP here
Featuring writers from our workshops at:
All Good Northwest, Multnomah Safe Rest Village
Chemawa Indian School
Community Partners for Affordable Housing, The Watershed at Hillsdale
Do Good Multnomah, Clayton Mohr Commons
Home Forward, Hollywood East & Northwest Tower
HomePlate Youth Services
Maybelle Center for Community
Oregon Burn Center at Legacy Emanuel Medical Center
PIVOT Job Corps Center
Springdale Job Corps Center
Venue is ADA accessible. Please contact us at 503-796-9224 or info@writearound.org for any additional accommodations.
The reading will be held in Collins Hall on the southwest side of First United Methodist Church. The church is located on SW 18th and Jefferson St. at the Goose Hollow MAX stop and near a number of TriMet bus stops. There is also parking on-site.
Details for Writers
* If you're planning to read, please arrive between 6:00-6:15 pm to register!
The Winter Reading & Book Release is a celebration of the book and the writers published in the book. Every writer published is invited to read at this event.
Please ask your workshop facilitator for the reading sign up form and turn it in to your facilitator so we can put your name—as you requested it to appear in the anthology—in the event program and list of readers. If you did not sign up to read with your facilitator, please call 503-796-9224 by 2 days before the reading to sign up.
The event is free. Bring your friends and family!
Each published writer will receive one free copy of the book at the reading. Published writers can purchase additional copies for $6 each at the reading or $10 each on our participant book sales page. (General public/bookstore price is $12.)
Preparing for the Reading
Write Around Portland will send you a confirmation/reminder letter about a week before the reading. In the letter, we will let you know which piece was chosen for the book along with a copy for you to practice with.
You are invited to read the piece that was published in the book.
Children and families are welcome at our event. If your writing includes adult language, content or themes, please plan to read later in the evening so that parents can choose whether or not they want their children to hear this writing.
If you are unable to attend the reading, please call the Write Around Portland office (503-796-9224) by 2 days before the reading to let us know.
Thank You!
Write Around Portland's Winter Reading & Book Launch is made possible through the generous support of:
Interested in sponsoring this event or a future reading? Contact Chris McDonald at cmcdonald@writearound.org.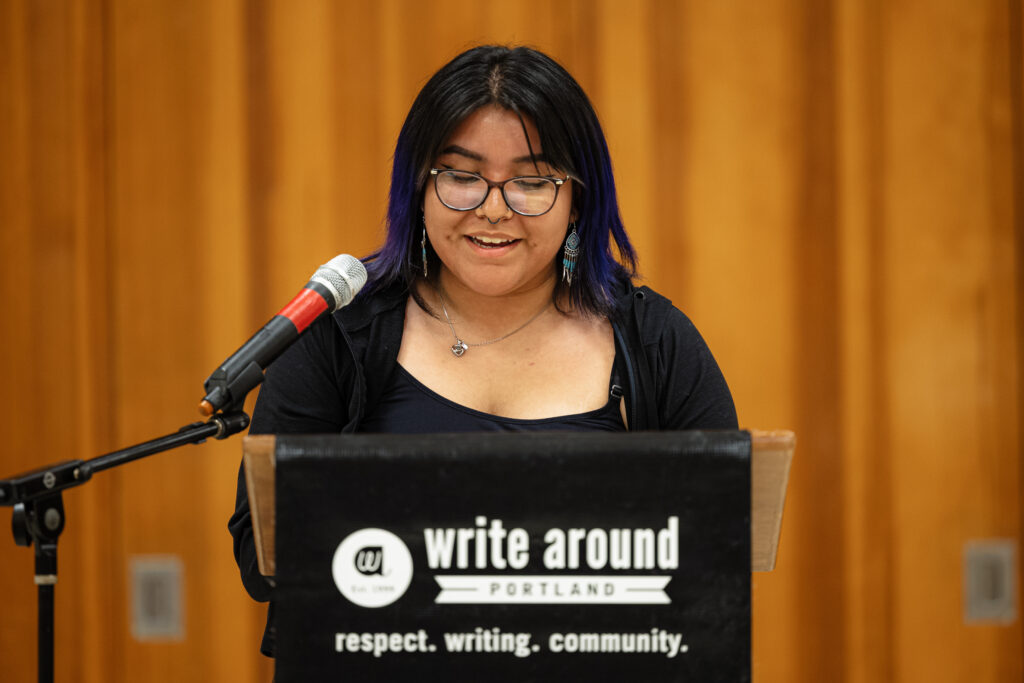 Help us honor everyone's story
Make a donation today to support our reading program that celebrates stories we rarely hear in our region.
Write Around Portland is a 501(c)(3) nonprofit organization. Your donation is fully tax-deductible to the extent allowed by law.