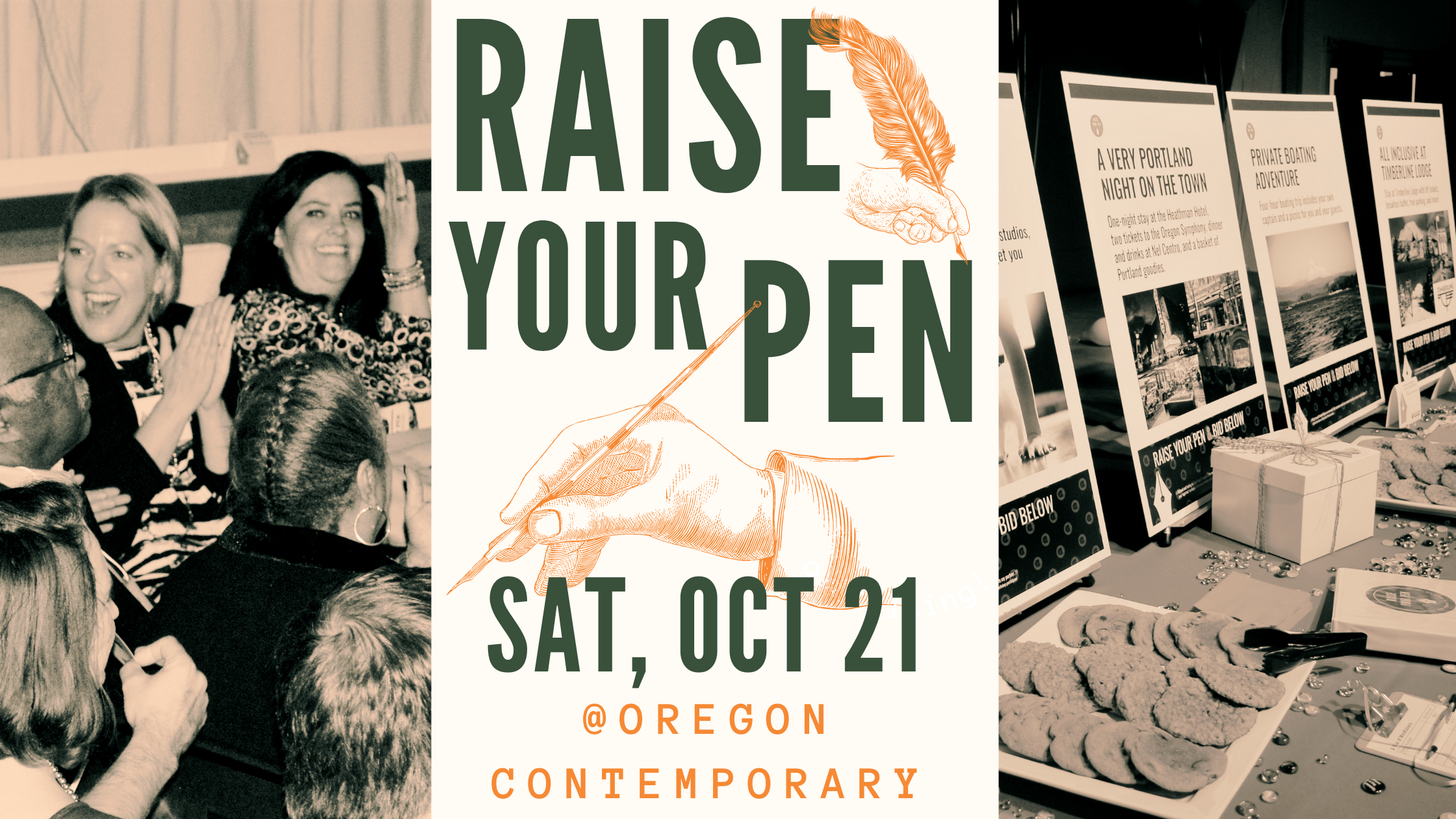 Raise Your Pen 2023
Saturday, October 21
5:30 PM General Admission | 5:00 PM Inkwell Early Entry
Oregon Contemporary (8371 N. Interstate Ave.)
Raise your pen – and glass – to respect, writing, and community. Let's come together for an evening of inspiration and delight! Enjoy a lavish grazing table, uplifting poetry readings, a bountiful silent auction, a wondrous wine wall, and…cake for all! All proceeds support our mission to change lives through the power of writing.
Registration
Tickets are just $60 and include delicious bites, beer and wine, amazing auction items, and fabulous speakers! All proceeds benefit Write Around Portland's important programs.
New this year: Inkwell Members are VIPs!
With the purchase of a ticket, Inkwell members gain EARLY ACCESS to the event, including first dibs on all auction items.
Not an Inkwell member? Begin your monthly gift here, then come back and buy your ticket.
Want to donate an auction item?
Contact Leah Middleton at lmiddleton@writearound.org or 503-796-9224.
Emcees
Marisol Tawadros has hosted Raise Your Pen for the last several years. She has served on the Write Around Portland Board of Directors since 2018 and currently works for Nike. Marisol has been a slam poet for many years and typically writes a new piece for each event.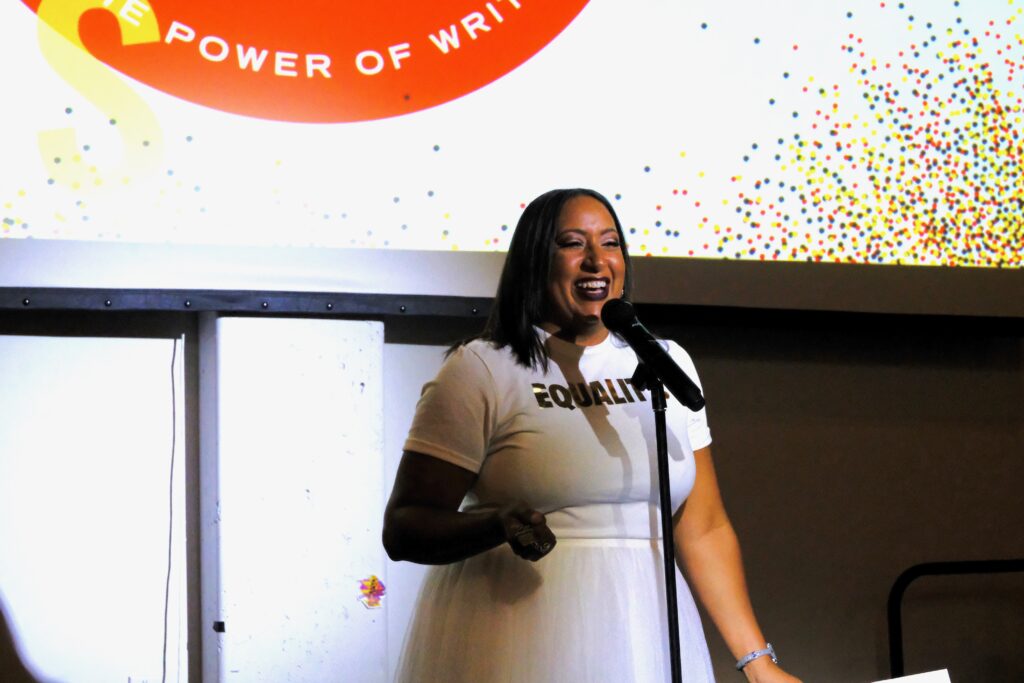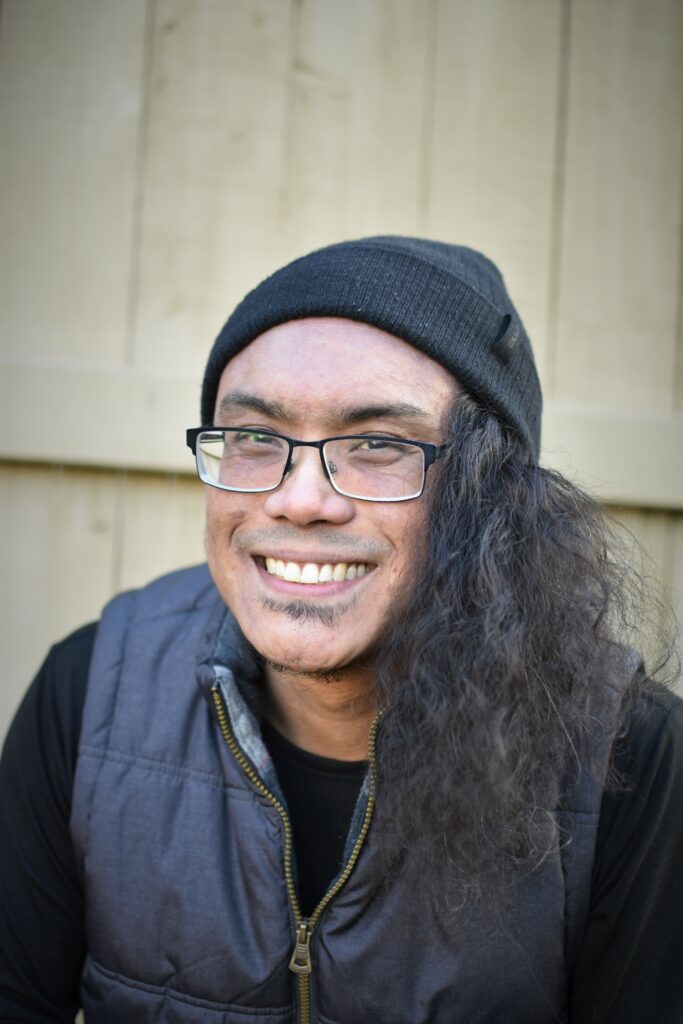 Armin Tolentino is thrilled to be co-hosting Raise Your Pen this year! He serves as poet laureate for Clark County, WA and is the author of the poetry collection We Meant to Bring It Home Alive (Alternating Current Press 2019). Armin earned an MFA at Rutgers University in Newark, NJ and works for Multnomah County managing education and anti-poverty initiatives. He is a phenomenal clapper, a passable ukulele player, and a bumbling, but enthusiastic, fisherman. More info at www.armintolentino.com.
Get Caught Up
Watch last year's event here – featuring returning emcee Marisol Tawadros!
Thank you to our sponsors:

---
Interested in Sponsorship?
Learn more here. Contact Will Preston at wpreston@writearound.org or call us 503-796-9224