A writer overcomes stage fright at our Spring Reading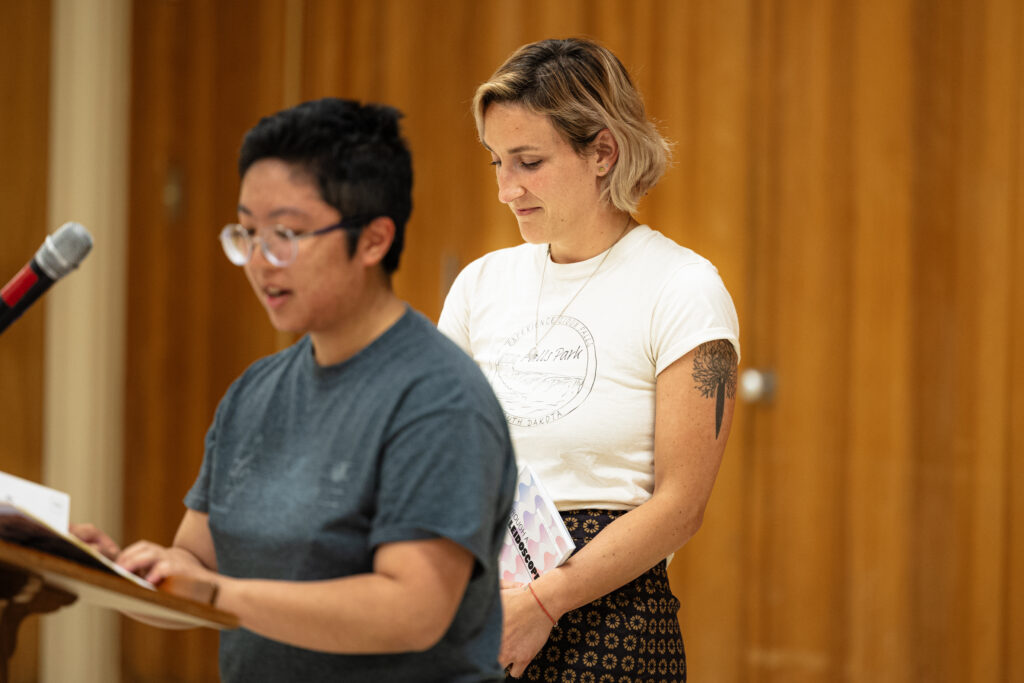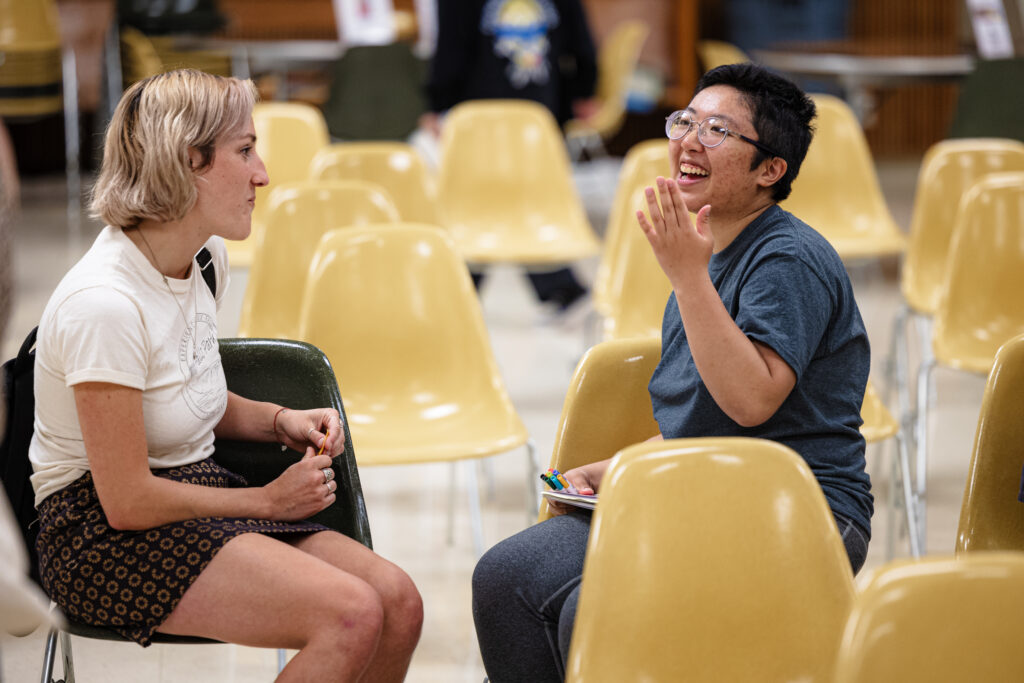 At our Reading and Book Launch last spring, one of our writers (pictured at left, who wishes to remain anonymous) was very excited to read their work.
However, quite understandably, they were nervous in front of the crowd. Their volunteer workshop facilitator, Sarah Bourscheid, supported this participant in overcoming their stage fright.
And she was delighted when the participant asked her to join them at the podium.
Sarah told us, "It was an honor to be up there with them. They were so courageous and did an incredible job. I couldn't be more proud!"
Thanks to your support, magic moments like this happen at every one of our free community readings!