Lora Lafayette's acclaimed memoir began in our program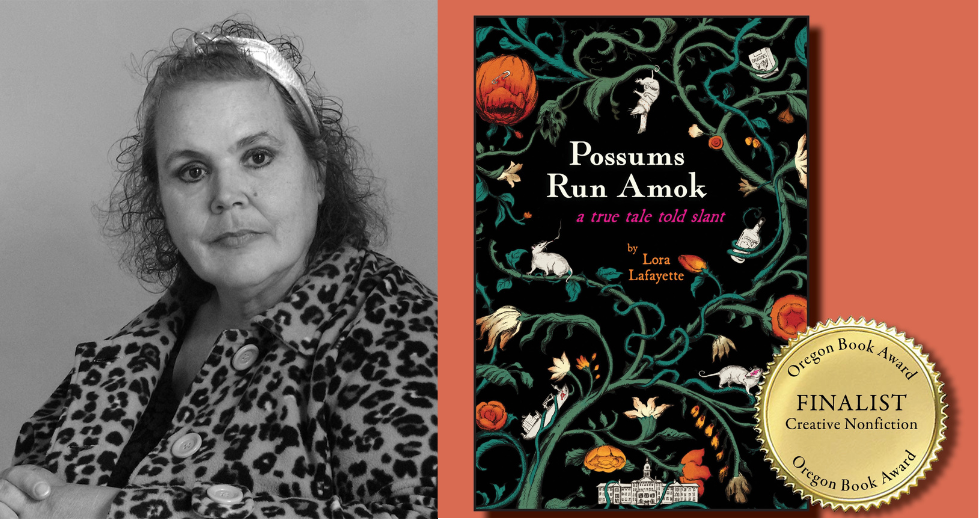 We're cheering for Lora Lafayette, a writer from one of our very first workshops! Lora's memoir, Possums Run Amok: A True Tale Told Slant was published to great acclaim and is now nominated for an Oregon Book Award!
Lora told us, "I've always loved to write and I never thought it'd come to anything. I remember writing poetry in my 20s and thinking, 'Well, you know, it's no good.'"
But then Lora found us! In workshop, Lora began the first threads that would become her book, including a poem that appears in the first pages.
It wasn't until her workshop that Lora said she gave herself permission to take her work seriously. She said that Write Around "gives you the OK that [you] can write. You're telling people that their writing has worth – that you can go ahead and write and trust yourself."
Lora cited our prompts and feedback having been essential. And thanks to donations, we continue sharing these elements to this day!