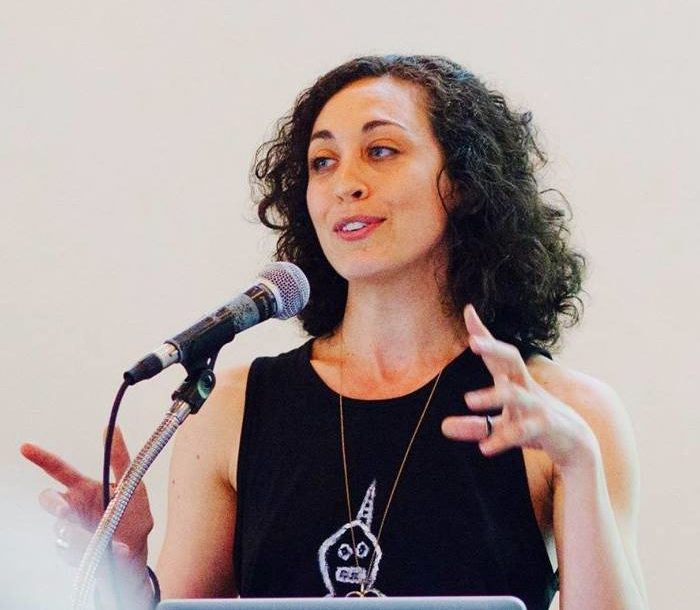 Being a part of this community has changed me; made me a better person in so many ways. 

—Allison Specter
Dear Write Around Portland community,
It is with both an excited and a heavy heart that I write to you to share the news that after 5+ years as Write Around Portland's Development Director I will be transitioning out of my staff role at the end of this year.
I have accepted an offer to serve as the Development Director for Project Lemonade, a local organization providing supportive services for youth in the foster care system.
I have so many feelings around this move, one of which is great sadness for leaving the day-to-day of an organization and a community that I hold closely to my heart. This will certainly not be a goodbye from me, and I am looking forward to staying involved and connected to Write Around Portland. I am also excited to transition to my new role at Project Lemonade and to continue to build spaces in our city that are more kind, caring and inspiring.
I will continue on staff at Write Around Portland through the end of December and support in the transition process and wrapping up our end of year fundraising. We are already working on hiring plans, and I am excited to see how this opening can bring new skills and talent to this role.
Serving as Development Director at Write Around Portland has been a huge honor and joy for me. Write Around Portland's values of respect, writing and community have made a lasting impact on how I live, work and move through the world. Being a part of this community has changed me; made me a better person in so many ways. I will continue to walk with the lessons I have learned here. Respect, writing and community will continue to echo in my movements.
I have so much gratitude for Write Around Portland's staff, writers, volunteers and supporters; thank you for being a part of this life-changing work.
To the 625 donors and supporters who made more than 5,000 gifts over the past 5.5 years – you helped us to grow our programming, build our Racial Equity work, increase staff compensation, purchase new computers and technology supports, amplify our writers' voices through publications and online channels, navigate a global pandemic and now transition back to in-person community – thank you, thank you, thank you 5,000 times over. Every gift you made added energy to our work; and I feel immense gratitude for your support.
I look forward to continuing with you as a supporter and volunteer as we work to build a world with more respect, writing and community for all.
With much gratitude,

Allison Specter
Development Director
P.S. If you have any additional questions about this transition, our hiring plans, or just want to connect please email me at aspecter@writearound.org through December 31st.