I really enjoyed being a part of the workshops! Meeting new people and listening to their stories in their writings each week

—La'Drina Sweeney
La'Drina Sweeney participated in our Spring 2018 workshop at Rose CDC, Lents Village Apartments for seniors living in affordable housing. Her uplifting poem below, "At the Beach," was published in our anthology, A Wonder I Can Hold.
Pictured: La'Drina (right) with her daughter at Raise Your Pen in 2018. Photo by Stuart Gaston.
Black Voices Matter | Amplify Black Voices | Respect. Writing. Community.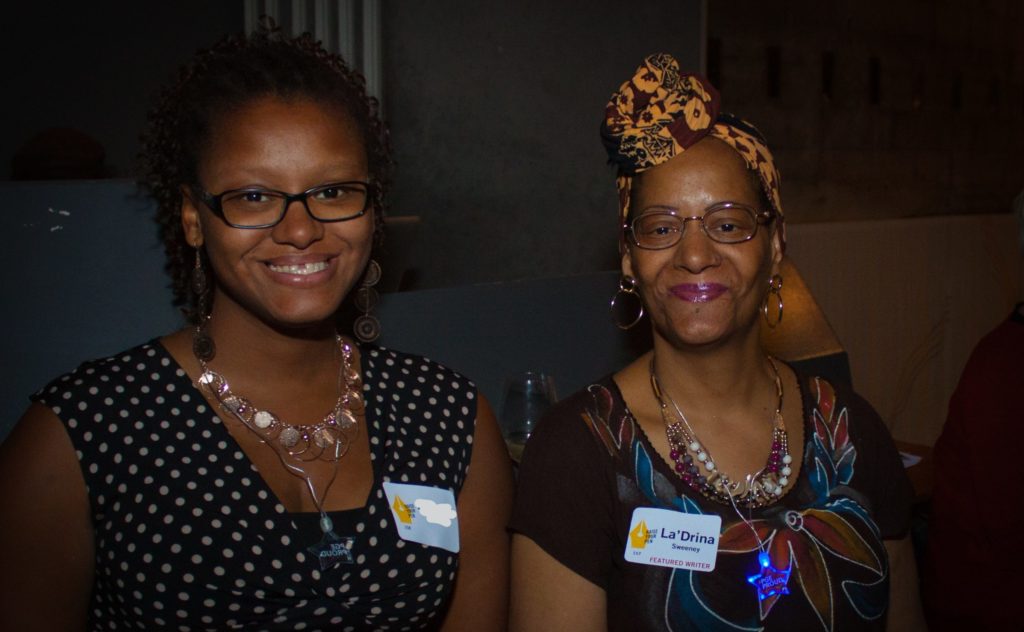 At the Beach
This is the placewhere I like to go and get away
from city life
It seems that when driving down
the freeway, and the sign informs
me "ocean beaches," things
start to lift; even stuff I didn't
realize I was carrying.
At the beach, it's like the
ocean speaks, the air wraps around
me saying "stay awhile, take
deep breaths…let it go"