It was fun to get into my own brain and say what came to the forefront. If you've never done [a workshop], I'd say do it at least once.

—Pauline Long
Pauline Long participated in our fall 2020 by-mail workshop with Friendly House in partnership with Home Forward's Congregate Housing Services Program—a program that helps seniors and people with disabilities live independently in their own apartments. Read Pauline's piece "Most People Don't Know That I—" below.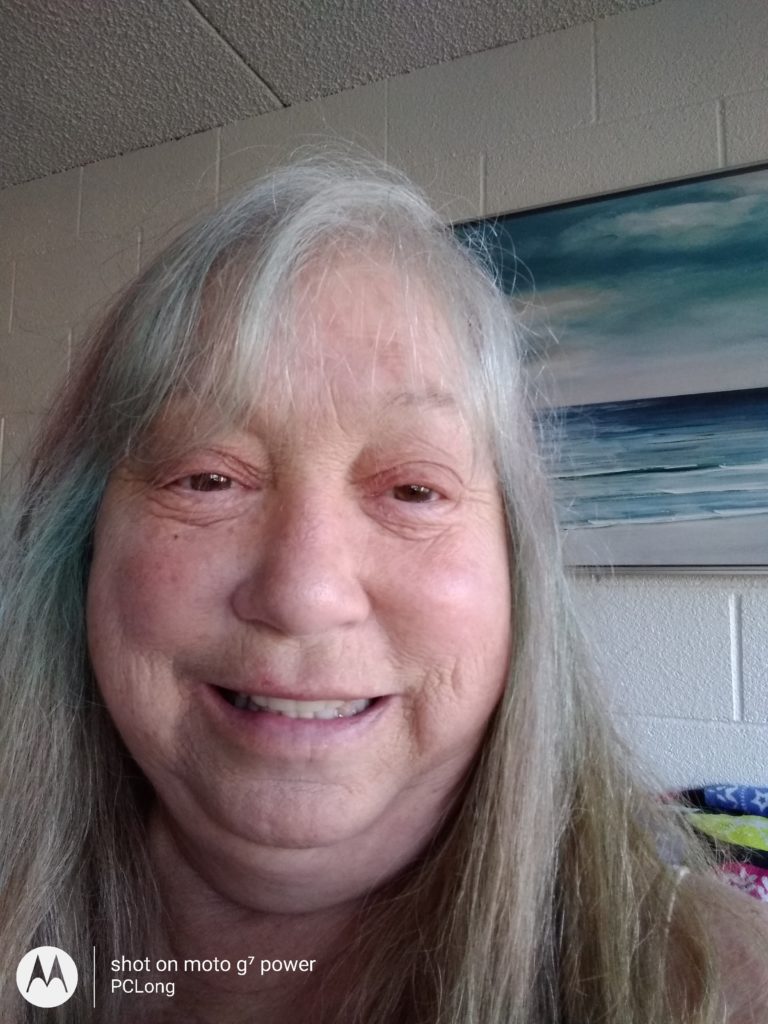 Most People Don't Know That I—
I swam in public pools in a mermaid tail, was seen and interviewed by KGW and was contacted by Anderson Cooper's people in New York to be on his old show Anderson Live—Yes, it's all true, and I have the pictures to prove it.
About seven years ago I was filmed in a public pool, old, fat me, and after Anderson's people saw it, he loved the idea of an older, overweight person doing what she wanted no matter what others thought. It was an amazing experience and it got me a trip for two to Cabo San Lucas, Mexico and a VIP swim with dolphins, some of my favorite creatures. Pictures? I have hundreds.